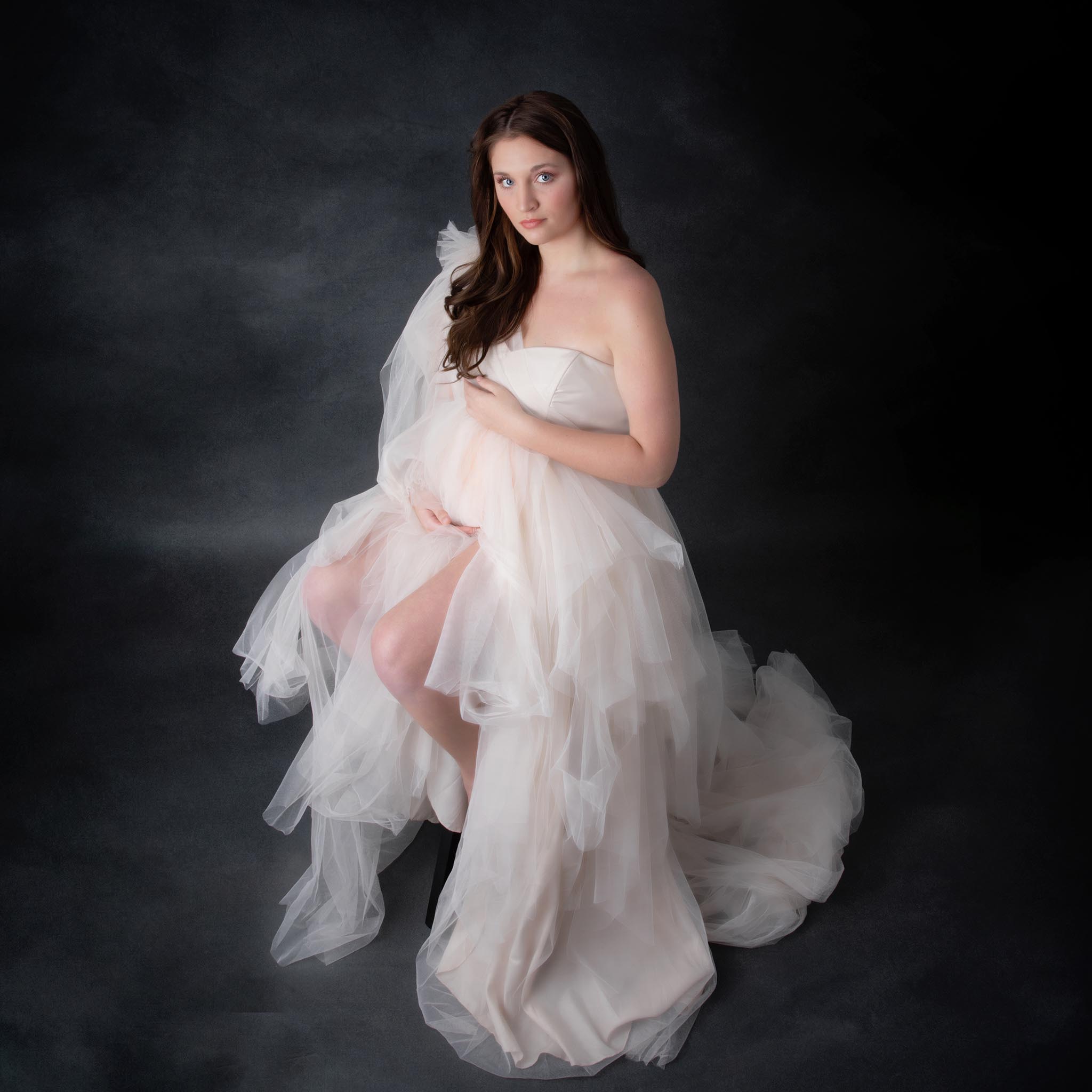 The day of your maternity session we want you to feel like the Goddess you are! Allow us to pamper you..Plan to have your hair and makeup professionally done in our studio by a cosmetologist.* Relax, we want to make this day all about you.
We have a large collection of maternity gowns and fabrics from around the world for you to choose from for your photoshoot or wear something of your own.
Want your significant other to join you for photographs?…have him join you after hair and makeup…talk about a reveal! The Goddess he loves carrying the child he already loves. Other children are always welcome!
Maternity sessions are typically photographed around seven months.